Jon Gosselin to Kate: I'm Sorry..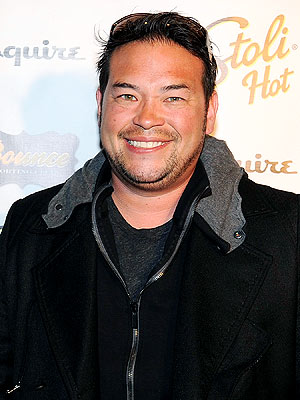 People.com: Three years after his headline making,
acrominious divorce
, Jon Gosselin says he and
Kate
are getting along now – and he's sorry for the way he behaved post-split, he tells PEOPLE in a new interview.
"I am sorry, because I did stuff I wouldn't want done to me," he says, referring to the steady stream of women he dated after their split.
He also accepts his share of responsibility for the divorce. "I was passive-aggressive," he says. "Then I'd get mad, but I was the one who wasn't communicating."
Now, he says, times have changed.
"I'll call [Kate] up and say, 'Mady's sick. What do I do?' And she'll tell me," he says. "She's a great Mom. We just have different parenting styles."
Gosselin, 35, moved back to Berks County, Pa., in 2011 after two years of bouncing around the country. He recently took a new job as director of sales and promotions for Gameface Int. and started dating single mom Liz Jannetta, 27. Time – and therapy – has given him a different perspective on things, he says.
"I used to talk Rabbi Shmuley Boteach (Michael Jackson's rabbi) a lot when I lived in New York," he says. "He said, 'There are two things you can do with your fame – sell out or take it and use it for good.' I didn't grasp that at the time."
Now he does. Which is why he says he'd consider a return to the entertainment world, but only for the right gig.
"I've been offered a lot of stuff," he says. "Crazy stuff. It wasn't the right fit, then or now. I don't want [my kids] thinking I take every show just to make a buck."
For more on Jon's new life, and his new girlfriend, pick up this week's issue of PEOPLE, on newsstands Friday
The "G8Kate" By Kellie at PeaPod.com
The crowd of runners in this race is huge (1,700!), and they all kind of blend together at certain points, but I was able to pick out Kate. God bless that woman for the sheer fact she has the stamina to do this race. It's on the top 10 list of hardest small town races in the country, with a killer hill at the end. She was holding her own in that race -- not just using her celebrity, she was using her muscles and sweat.
Kate waves to me & my twins-plus-one!
On her left is NYC marathon champ Rod Dixon, who invited her to the race.
Kate appeared at Dixon's KidsMarathon children's race event
on the previous day with her brood.
We cheered her on twice, on her way by and then later on her way back as she headed toward that final evil point called Gallows Hill. She didn't just blindly wave, but totally made a point to seek out our faces when she heard our cheering, and smiled and waved both times. And here in small town Connecticut where celebrities are commonplace and this race is really about running -- not reality TV -- those sitting nearby didn't even give her a second glance.
Big Girl was thrilled to see someone who she has watched on TV for a while, which made the adventure worth it. And I was inspired to see her run, believe it or not -- as someone who would like to get in shape, it's always good to find a little inspiration somewhere, especially from Kate, who once said that moms "get a pass" on their appearances until all their young children are in school. That one statement took a lot of my "the twins are 2 and I still have baby weight and feel unfashionable" guilt away when I read it last year. Thank you, Kate!